Primary Contact:

STEPHANIE JONES, DIRECTOR OF ADMISSIONS
[email protected]
Address:
The Priory & The Prep:
224 Queen Emma Square
Honolulu, HI 96813
+1(808) 536-6102
[email protected]
The Preschool:
3019 Pali Highway
Honolulu, HI 96817
+1(808) 595-4686
[email protected]
About Institution
St. Andrew's Schools: Celebrating 150 Years of Excellence
For 150 years St. Andrew's Schools has successfully helped children to discover their most expansive and courageous selves and use their talents for the greater good.
Guided by a philosophy of learning that values each student's personal journey of self-discovery, exploration and growth, a St. Andrew's Schools education ensures that each child is known, challenged, understood and empowered to strive for the highest.
Honoring Tradition – Embracing Innovation
In honor of our founder, Queen Emma Kaleleonālani, our vision is to help children learn and grow — to be their personal best, engaged in the world and inspired to making it more humane and more just.
St. Andrews Schools provide the children of Hawai'i with challenging academics, competitive athletics, thriving arts, and dynamic extracurricular programs. Our students are guided by deeply committed faculty in a diverse school community across two campuses: our main campus centrally-located in Downtown Honolulu for Priory girls K-12 and Prep boys K-5, and our lush Nuʻuanu campus for our youngest students in Queen Emma Preschool.
A St. Andrew's Schools education cultivates the mind, body and spirit. We ask students to develop a full range of skills, to expand their sense of possibility, discover their passions, and make an indelible impact on the world.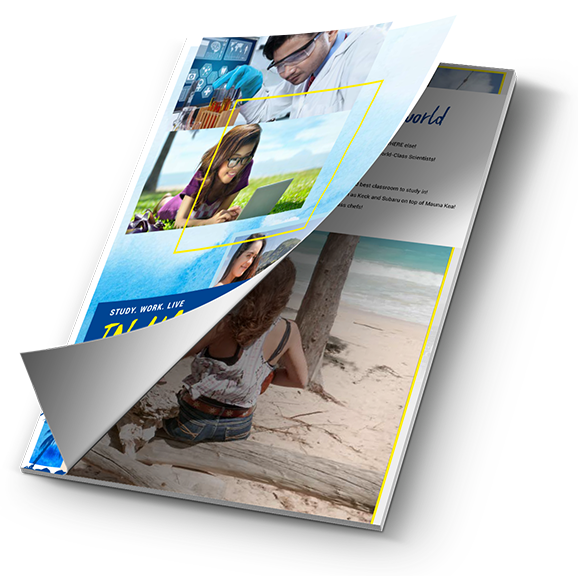 All That You Need To Know
To find out more information about our institutions and what makes Hawaiʻi the Best Classroom in the World simply download our brochure. Inside you will find key information about research, volunteer and internship opportunities available in Hawai'i that will give you real practical experience that will benefit your future career.
Need Help?
admin @studyhawaii.org



+1 (808) 956-2465