Please find the leading language schools in Hawai'i below. To find out information on courses, study types, tuition fees, length of study or any other type of information we would encourage you to contact the institutions directly.

---
Primary Contact
SAORI DOI
DEPARTMENT CHAIR, INTERNATIONAL PROGRAMS
saori@hawaii.edu
Address:
University of Hawai'i at Mānoa Outreach College
2545 McCarthy Mall, Bilger 102
Honolulu, HI 96822
+1808-956-7753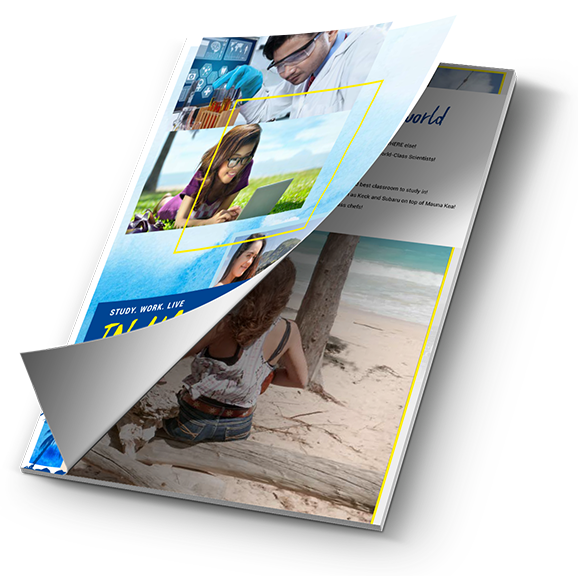 All That You Need To Know
To find out more information about our institutions and what makes Hawaiʻi the Best Classroom in the World simply download our brochure. Inside you will find key information about research, volunteer and internship opportunities available in Hawai'i that will give you real practical experience that will benefit your future career.
Need Help?
admin @studyhawaii.org
+1 (808) 956-2465