Search Institutions by Name or Category
Search by Course or Program of Study
This search allows you to find institutions that offer specific academic programs/ courses of study. Click on one of the examples above or type in the course of study you are looking for!
HOW IT WORKS
Our four-step guide can help you get started on your Hawai'i study adventure.
Apply for your Course

Apply for your Visa
"Hawaiʻi offers more research opportunities, work prospects, volunteering options and internships in one place than any other study destination."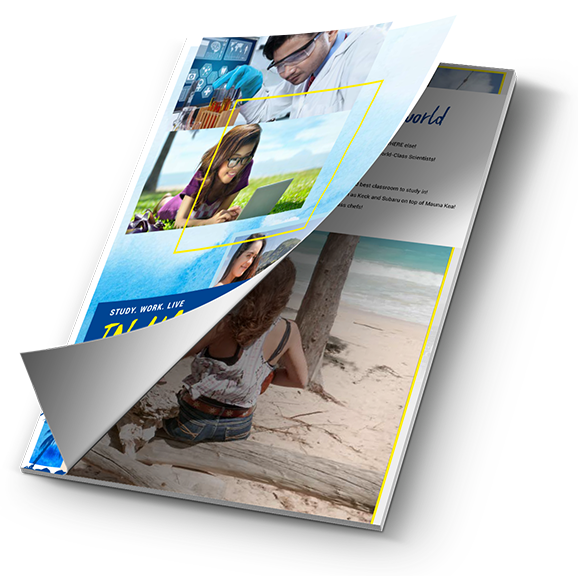 All That You Need To Know
To find out more information about our institutions and what makes Hawaiʻi the Best Classroom in the World simply download our brochure. Inside you will find key information about research, volunteer and internship opportunities available in Hawai'i that will give you real practical experience that will benefit your future career.