There is so much to see in Hawai'i that it would take years to see everything. Each of the 8 major islands of Hawaii each have their own micro-environment. We recommend that you visit as many of the unique sights and attractions on each island as you can during your studies!

---
Sightseeing
Once you arrive we recommend taking the opportunity to visit some of the most popular tourist attractions such as:
• Pearl Harbor
• Hawai'i Volcanoes National Park
• USS Arizona Memorial
• Mauna Kea
• 'Iolani Palace
• Diamond Head
• And many more!
Language
There are two official languages on the islands of Hawai'i – English and Hawaiian. As a student you will have the opportunity to immerse yourself in a native English environment, while we would also encourage you to find out more about the Hawaiian culture and language as well.
Search Institutions by Name or Category
Search by Course or Program of Study
This search allows you to find institutions that offer specific academic programs/ courses of study. Click on one of the examples above or type in the course of study you are looking for!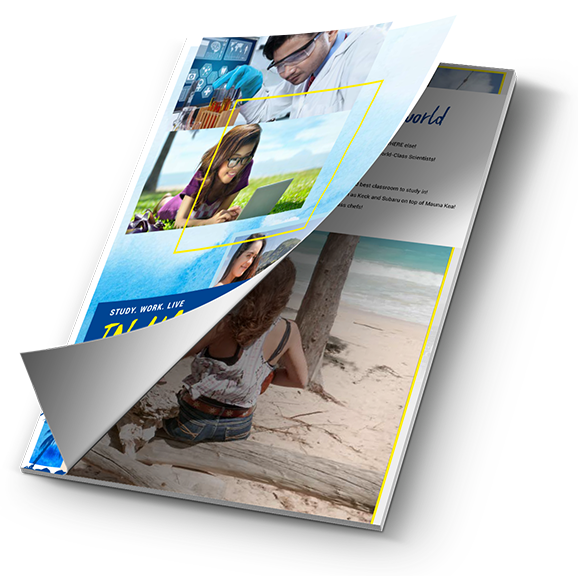 All That You Need To Know
To find out more information about our institutions and what makes Hawaiʻi the Best Classroom in the World simply download our brochure. Inside you will find key information about research, volunteer and internship opportunities available in Hawai'i that will give you real practical experience that will benefit your future career.
Need Help?
admin @studyhawaii.org



+1 (808) 956-2465