Thank you for visiting Study Hawai'i.
If you did not find the information you were looking for on this website or you have a question about studying, living and working in Hawai'i, please use our contact form to get in touch with us.
Before you contact, please review the following information:
If you would like to search for or have an inquiry about courses, institutions and scholarships visit the Study section.
If you have an inquiry about visas or immigration visit, please visit the visa section.
If you have a complaint and you are studying at a private education provider, click here.
If you want to visit, you can find us at:
Our address:
2440 Campus Road, 372
Honolulu, Hawaii 96822
Search Institutions by Name or Category
Search by Course or Program of Study
This search allows you to find institutions that offer specific academic programs/ courses of study. Click on one of the examples above or type in the course of study you are looking for!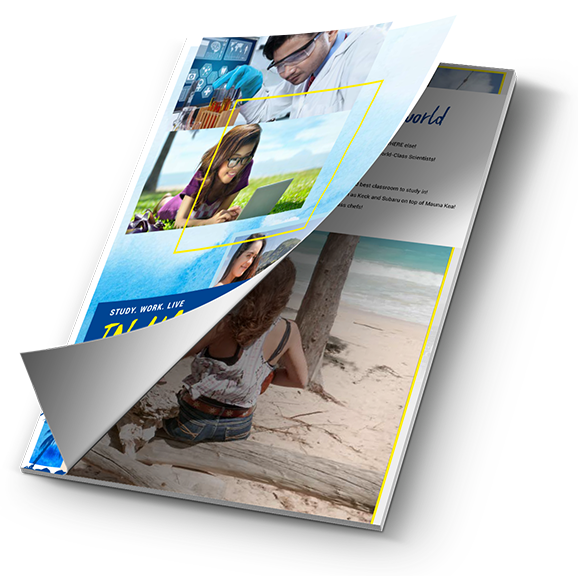 All That You Need To Know
To find out more information about our institutions and what makes Hawaiʻi the Best Classroom in the World simply download our brochure. Inside you will find key information about research, volunteer and internship opportunities available in Hawai'i that will give you real practical experience that will benefit your future career.
Need Help?
admin @studyhawaii.org
+1 (808) 956-2465