Primary Contact:
RUSSELL VALENTE, DIRECTOR OF ADMISSIONS
Address:
3142 Waialae Ave.
Honolulu, HI 96816
+1(808) 739-7777
[email protected]
About Institution
Saint Louis School was founded in 1846 by the Catholic Mission to educate Native Hawaiian males to become teachers for the Kingdom of Hawaii. In 1923, the Marianist acquired a 204-acre tract from the Bishop Estate and established a high school. In 1980, grades 6, 7, and 8 were added and today, Saint Louis School is K-12 with 885 students.
Since 1846, we have consistently transformed young boys into well-educated, thoughtful and proactive citizens. Our school excels in athletics having won the 2016 State Football Championship and numerous championships in prior years. Our Math Team placed third in the State Math Championship; and
the Robotics Team, after competing at the State level, qualified for the Robotics World Championship in Houston, TX. Our drama club produces two Broadway-type of productions a year and are attended by sold-out crowds at our own Mamiya Theatre. At the 2017 Merrie Monarch Festival in Hilo, the hula halau placed 4th in the Kahiko division.
As Hawaii's only all-boys school and its third oldest, Saint Louis School continues to minister to a diverse student body. Our mission is to educate and challenge students of various religious, ethnic, and economic backgrounds that they may achieve a quality education and become gentlemen of character, reaching individual potential through the Catholic Marianist tradition of spiritual, academic, physical and emotional maturity.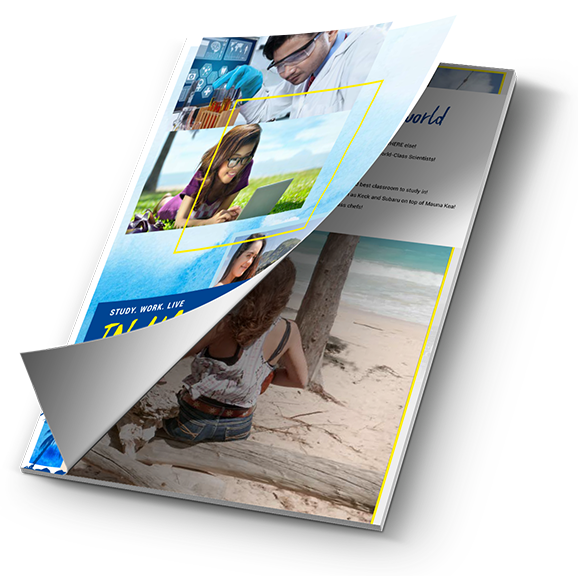 All That You Need To Know
To find out more information about our institutions and what makes Hawaiʻi the Best Classroom in the World simply download our brochure. Inside you will find key information about research, volunteer and internship opportunities available in Hawai'i that will give you real practical experience that will benefit your future career.
Need Help?
admin @studyhawaii.org



+1 (808) 956-2465