Hawaiʻi English Language Program
---
Primary Contact
JOEL WEAVER
DIRECTOR
[email protected]
Address:
1395 Lower Campus Rd.
Makai Campus Portables 13-1
Honolulu, HI – 96822
1(808) 956-6636
About Institution
The Hawai'i English Language Program (HELP) has been providing quality Academic English and teacher training courses at UH Mānoa since 1971. For over four decades, students from around the world have studied at HELP and have gained Conditional Admission to undergraduate and graduate study at UH Mānoa and other campuses in the UH system. As a research unit of the renowned Department of Second Language Studies (SLS) at UH Mānoa, HELP has an innovative approach to instructional design. HELP's curriculum prepares students with the linguistic, critical thinking, and cultural skills they need to succeed in an American higher education institution in Hawaii or elsewhere. We also offer short-term teacher training workshops for pre-service and in-service teachers of English, and are proud to offer the CELTA certificate in English Language Teaching course four times per year. Students of all levels—from beginning to advanced academic English—find success and achieve their academic goals with our HELP!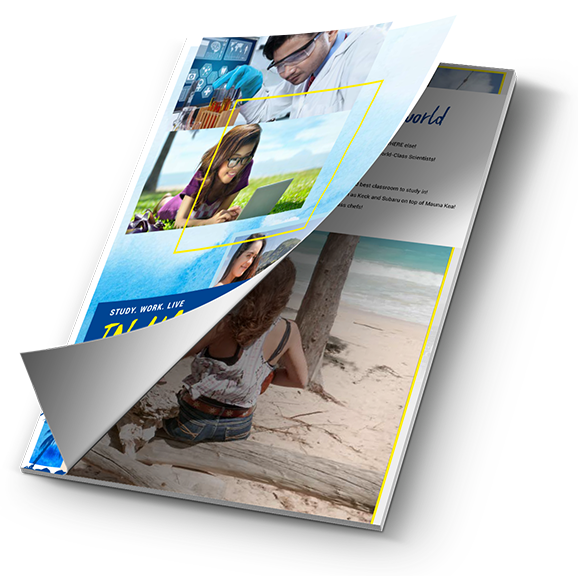 All That You Need To Know
To find out more information about our institutions and what makes Hawaiʻi the Best Classroom in the World simply download our brochure. Inside you will find key information about research, volunteer and internship opportunities available in Hawai'i that will give you real practical experience that will benefit your future career.
Need Help?
admin @studyhawaii.org



+1 (808) 956-2465