Primary Contact
MICHELLE KANESHIRO
ENROLLMENT MANAGER
[email protected]
Address:
94-294 Anania Drive
Mililani, HI 96789
+1(808) 625-0737
About Institution
At Hanalani Schools, our primary mission is to train the children "of the household of faith" (Galatians 6:10) and provide opportunities for all children to hear and receive the gospel of Jesus Christ. From a Biblical foundation, we strive to develop students' intellectual, emotional, and spiritual capacities in a wide variety of fields and to lead students to deeper worship of God and closer conformity to the image of Christ.
Based on this guiding philosophy, that we broaden our mission to the global front. Not only do we seek to nurture our own local students in a Christ-centered and high-quality education setting, but we are also invite international students to experience this opportunity. We seek to guide international students go through our ESL Bridge Program towards excellence in academics as they develop into world class leaders in their future work fields. Hanalani Schools seeks to build healthy individuals that are wise, productive and maturing Christians. While we do not require a profession of faith to attend, it is our desire that all come to a deeper understanding of God and his word.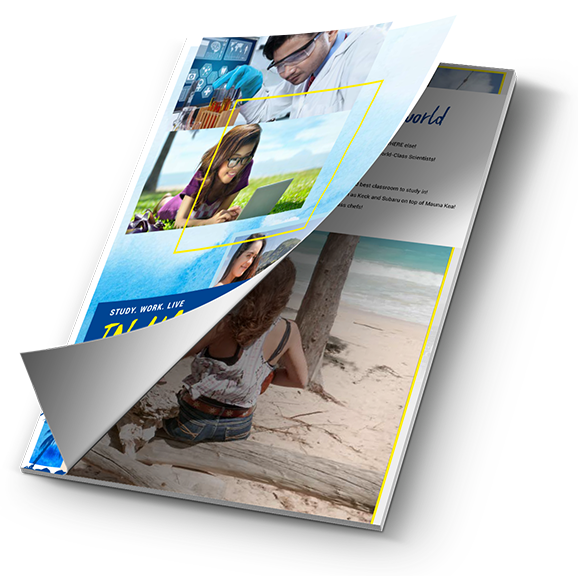 All That You Need To Know
To find out more information about our institutions and what makes Hawaiʻi the Best Classroom in the World simply download our brochure. Inside you will find key information about research, volunteer and internship opportunities available in Hawai'i that will give you real practical experience that will benefit your future career.
Need Help?
admin @studyhawaii.org



+1 (808) 956-2465