Please find the leading K-12 schools in Hawai'i below. To find out information on courses, study types, tuition fees, length of study or any other type of information we would encourage you to contact the institutions directly.

---
Primary Contact:
RUSSELL VALENTE, DIRECTOR OF ADMISSIONS
Address:
3142 Waialae Avenue Honolulu, HI 96816
+1(808) 739-7777
Primary Contact
KATE BLACKBURN
Assistant Director of International Enrollment
kblackburn@midpac.edu
Address:
2445 Ka'ala Street
Honolulu, Hawaii 96822
+1(808) 973-5000
info@midpac.edu
Primary Contact
KIM NGUYEN
DIRECTOR OF RESIDENTIAL ADMISSION
knguyen@iolani.org
Address:
563 Kamoku Street
Honolulu, Hawai'i 96826
Primary Contact
MICHELLE KANESHIRO ENROLLMENT MANAGER
Address:
94-294 Anania Drive
Mililani, HI 96789
+1(808) 625-0737
Primary Contact:
DARIAN PADILLA, DIRECTOR OF ADMISSION
Address:
3253 Waialae Ave. Honolulu, HI 96816

admissions@sacredhearts.org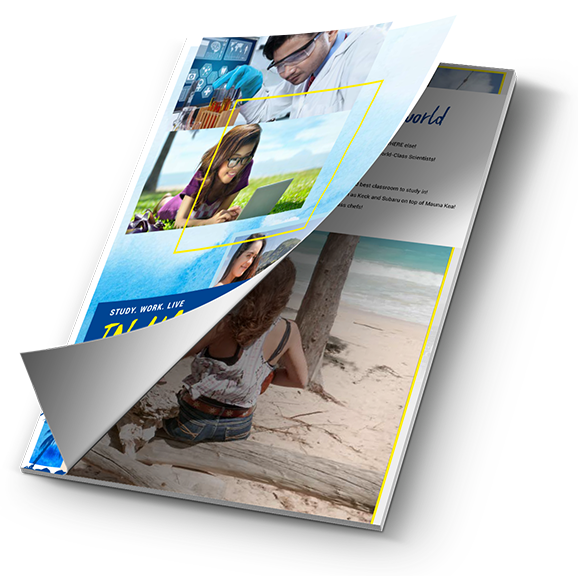 All That You Need To Know
To find out more information about our institutions and what makes Hawaiʻi the Best Classroom in the World simply download our brochure. Inside you will find key information about research, volunteer and internship opportunities available in Hawai'i that will give you real practical experience that will benefit your future career.
Need Help?
admin @studyhawaii.org
+1 (808) 956-2465